The warehouse remains from pre-prohibition times. It has been used for several different things in its long career. Despite several cleanups and facelifts over the years, the owners have carefully avoided destroying the original Bonded Warehouse sign painted on the bricks. It is nearly impossible to read the words anymore, but it maintains the continuity of the original building.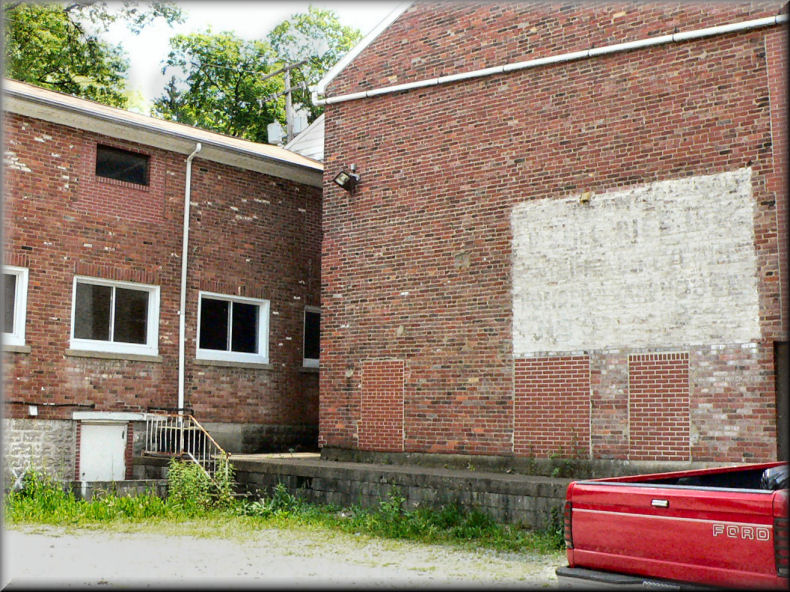 As close as we can figure, the sign reads...
J. Mathias & Company
DISTILLERIES, INC
Manor, PA
BONDED WAREHOUSE
NO. ??????? 9
--= Click on photo to return =--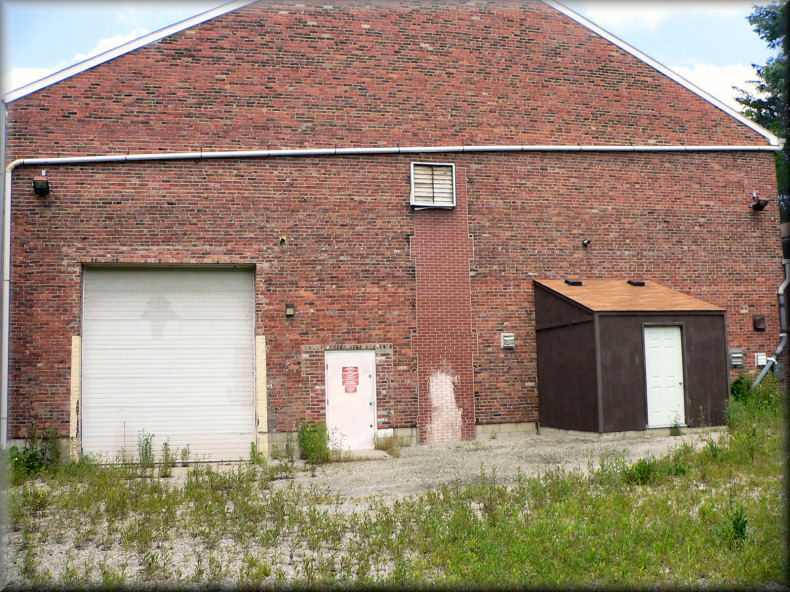 This is the back of the warehouse. You can see that the building was cut off at this point and once continued further. The newer bricks clearly show where the floors were... and their thickness.

--= Click on photo to return =--