--= Click on photo to return =--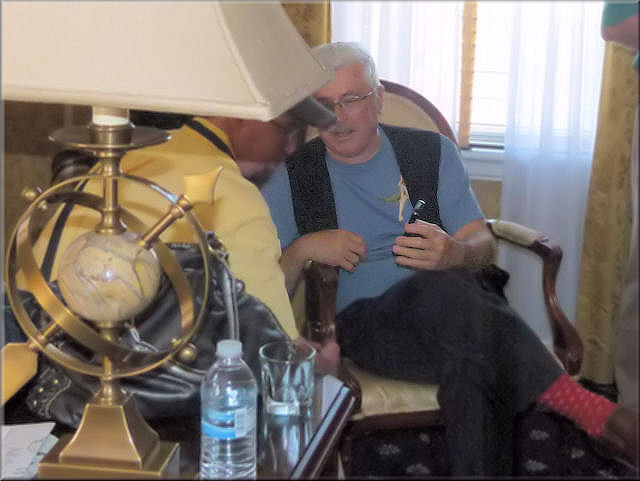 Bill Owens held a special pre-registration party
in one of the Brown Hotel's hospitality suites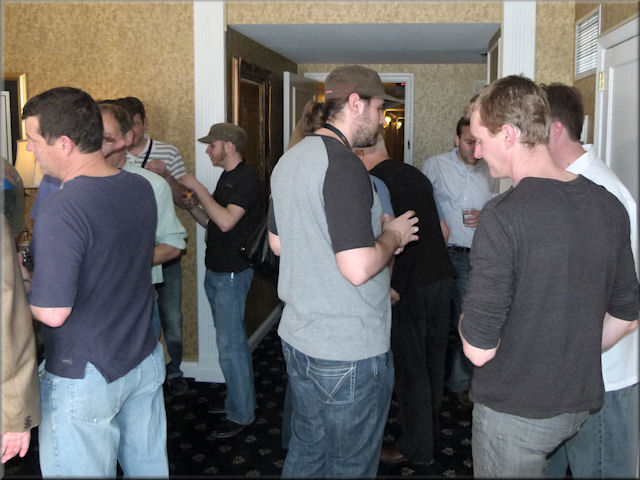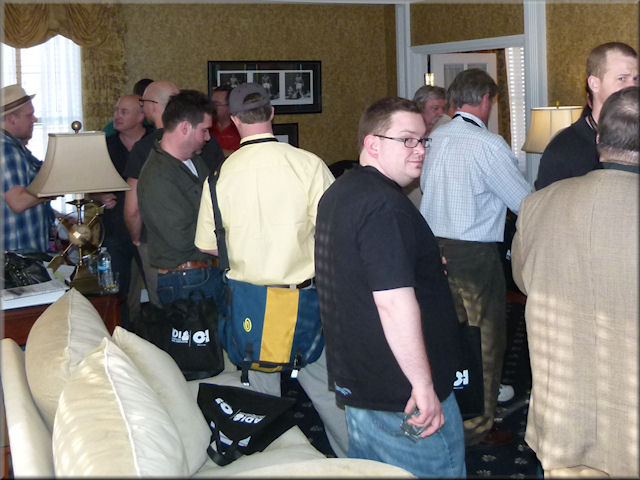 --= Click on photo to return =--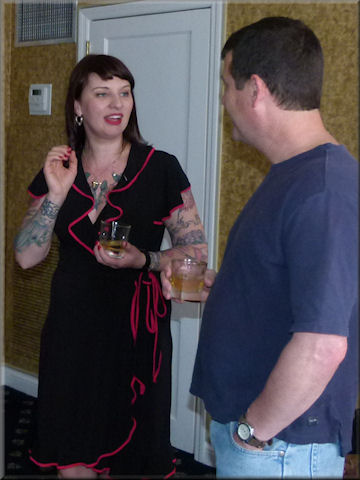 Molly Wellmann and distiller Paul Hletko discuss cocktails
made with gin, while sipping his FEW aged rye whiskey

--= Click on photo to return =--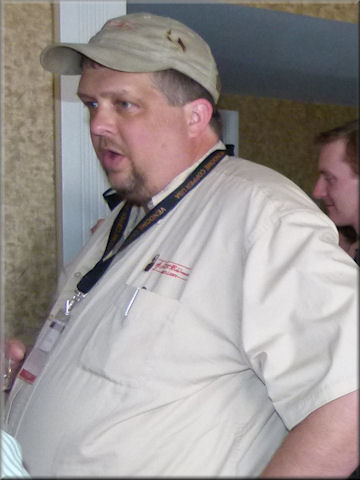 Everyone has a chance to meet and talk with some of their
heroes at an affair like this. One of mine is Truman Cox of
A.Smith Bowman, the Virginia distillery responsible for
Virginia Gentleman. In addition to this party, I will get to
visit with him for hours on the bus tour tomorrow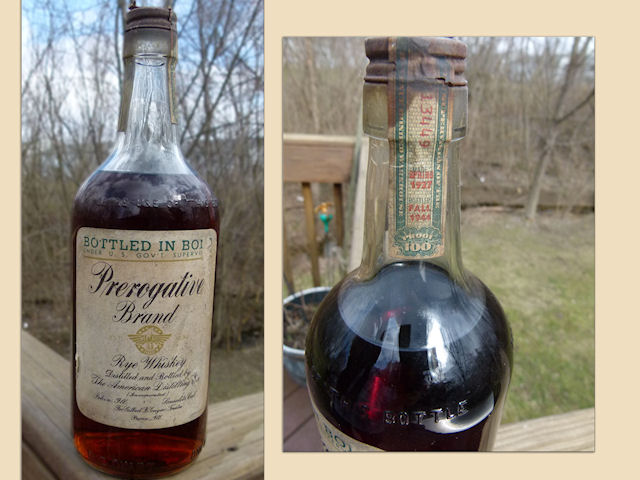 This is (was?) the notorious misappropriated bottle of
Prerogative Rye Whiskey that vanished sometime
between Bill's receiving it and the auction it never attended.
--= Click on photo to return =--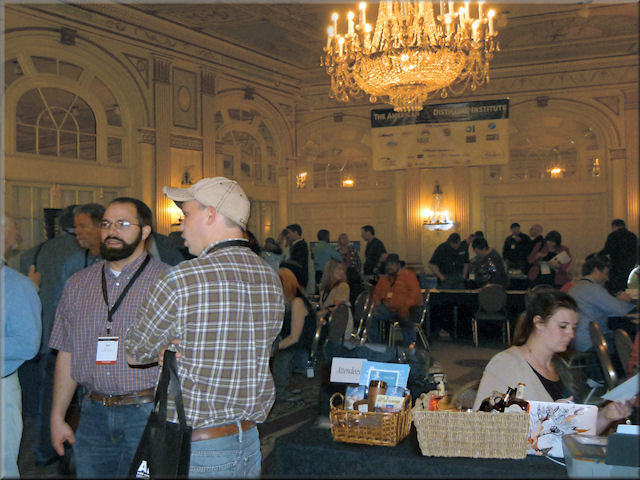 --= Click on photo to return =--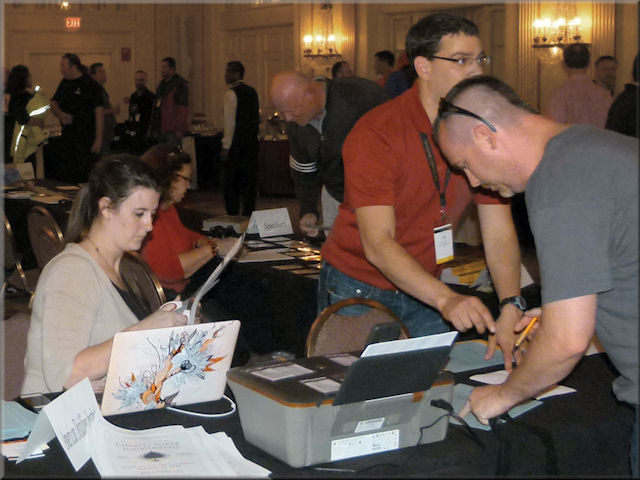 Isn't that just the neatest laptop cover you ever saw?

Many of the distillers here have never physically met. They know one another
only by reputation and online website postings. What a great opportunity
to meet and share a good time with folks in a new industry that you are
(or at least would like to be) a part of.

--= Click on photo to return =--