--= Click on photo to return =--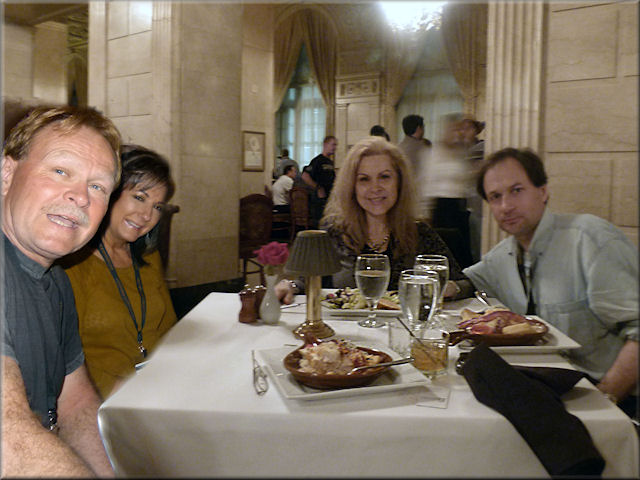 Joe and Missy Duer (Staley Mill Distillery in Ohio) and our Canadian
friends from Sixty-Six Gilead Distillery in Ontario, enjoying Hot Brown
sandwiches, and discussing the historical connection between
the colonial distillers of Pennsylvania, Virginia, Kentucky, Ohio,
and the Quinte area on the northern shore of Lake Ontario.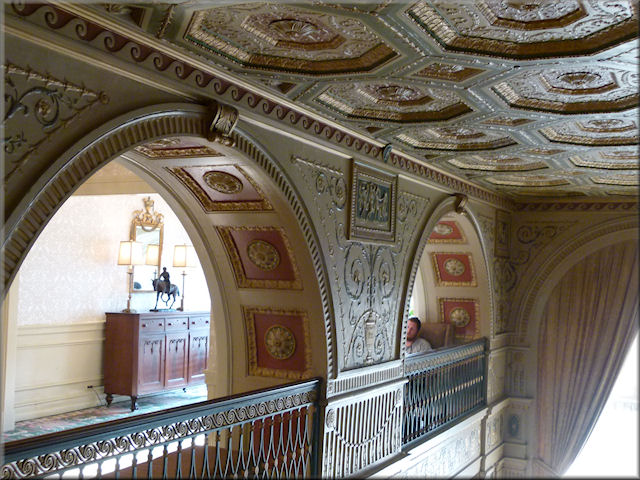 Every inch of the walls, ceilings, and arched mezzanine areas at the
Brown is covered in opulent carvings and decorations. It's just a very
exquisite environment for such an affair.
--= Click on photo to return =--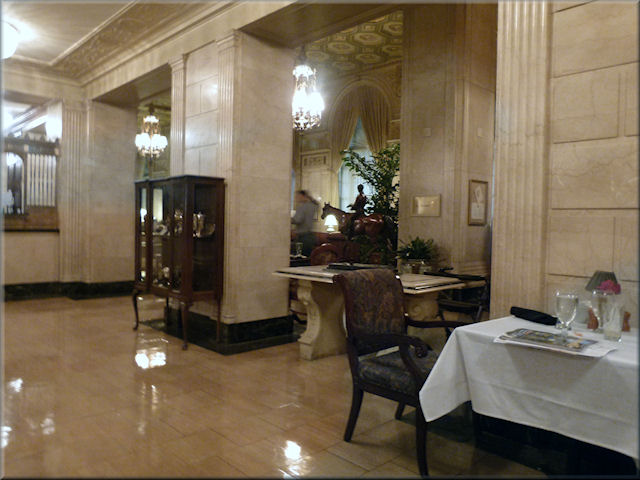 The main restaurant at the Brown is the English Grill, but the elegant Lobby Bar
is open much later and dinners are served long after the restaurant closes
for the night. Tables occur in nooks and crannies all over the place and it
was here that customers returning from the dance parties of the (supposedly
Prohibition) 1920s often ordered what would soon become the
hotel's signature "late-night" snack... the Hot[el] Brown Sandwich.

--= Click on photo to return =--