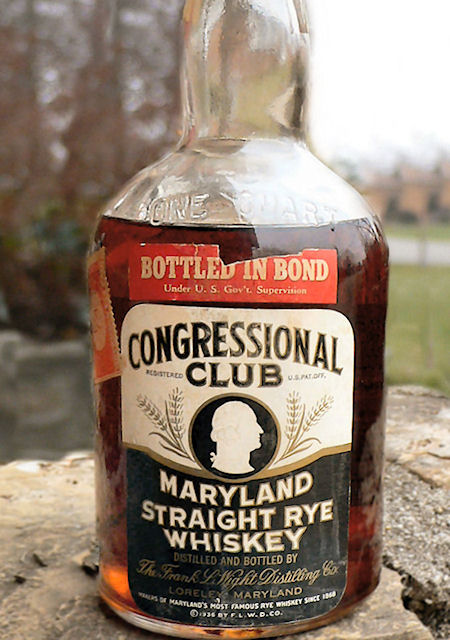 Frank L. Wight-distilled Maryland rye whiskey
from the late thirties. It wasn't quite this full when
we brought it to share a taste with Ned. It was empty
when we left, after pouring the remaining whiskey
into another bottle and leaving it with Ned
(who promised us that he'll share some with Tim)

--= Click on photo to return =--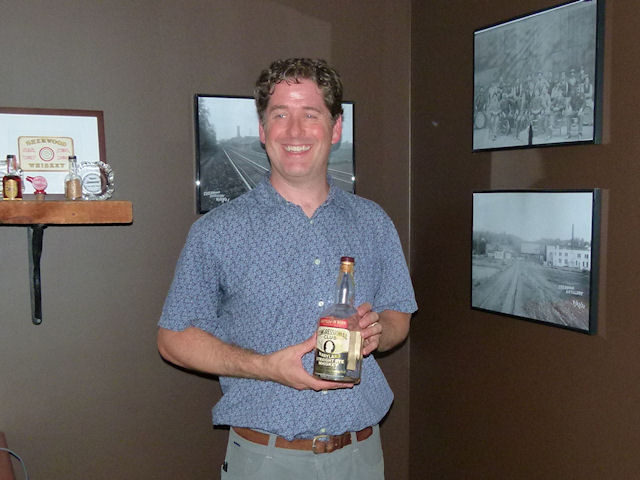 Ned Wight with the now-empty bottle of his grandfather's whiskey
--= Click on photo to return =--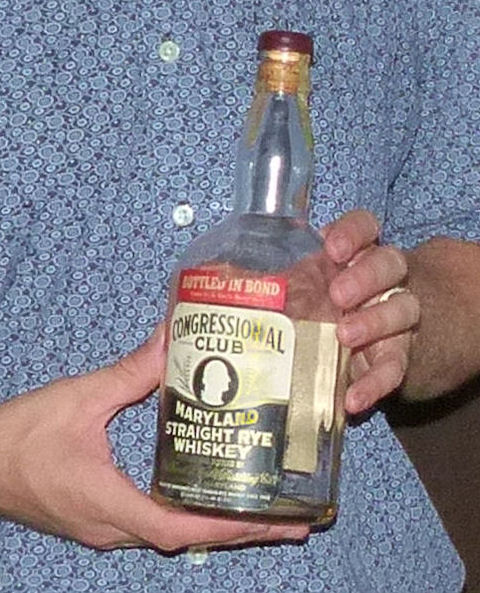 --= Click on photo to return =--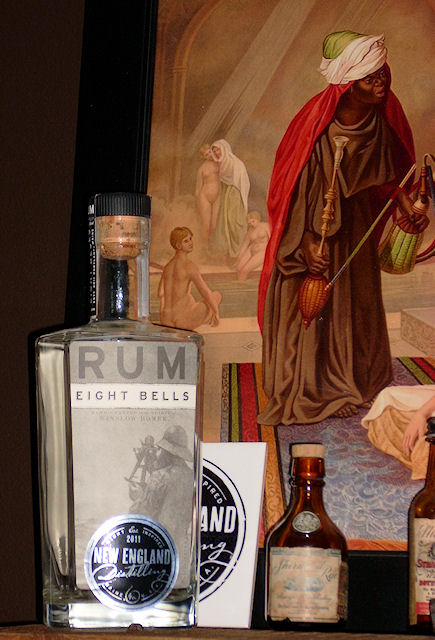 The rum is named for a famous Winslow Homer painting.
This bottle is displayed along with some old Sherwood
memorabilia. The rum itself is sold out at this time, but
there is more aging in the barrels.

There are no bottles of Gunpowder Maryland Rye yet.
The whiskey is still aging and won't be ready to bottle
until at least next year.

--= Click on photo to return =--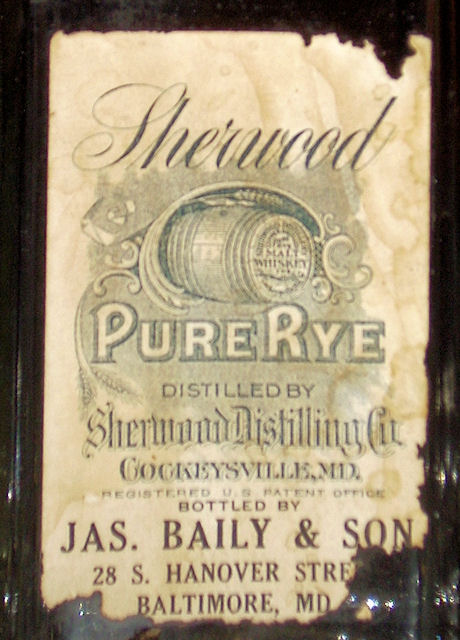 --= Click on photo to return =--