--= Click on photos to return =--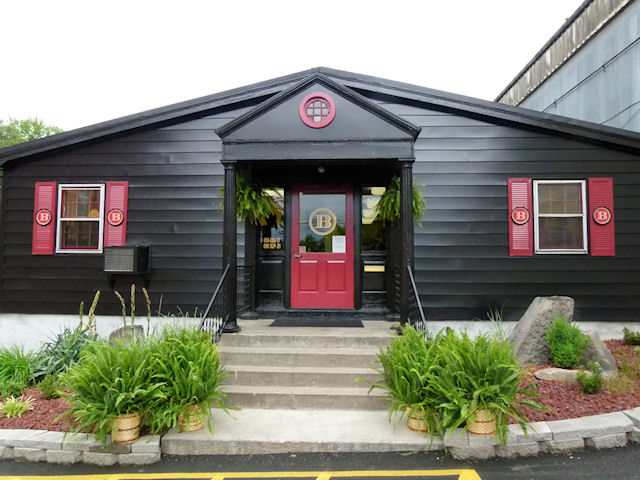 The Barton Distillery visitor center is the starting point for tours
--= Click on photos to return =--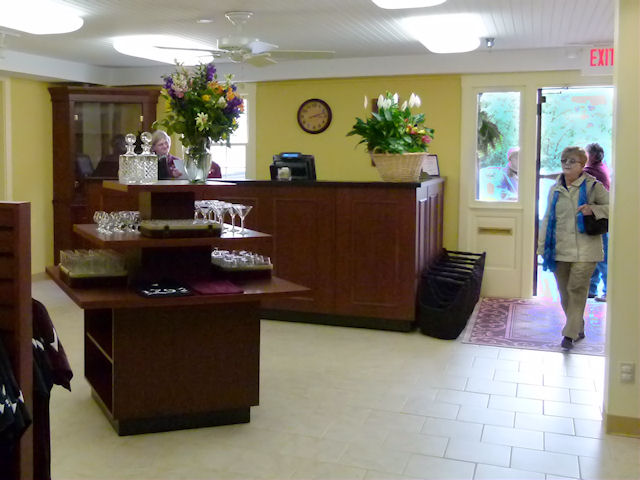 Opened only a few days ago, there is currently not much
here except for a few display shelves and tables, sparsely
filled with branded merchandise and souvenir items.

(By the way, that's Linda's aunt Jean Jarmoluk
coming in the door; we are all visiting together today)
--= Click on photos to return =--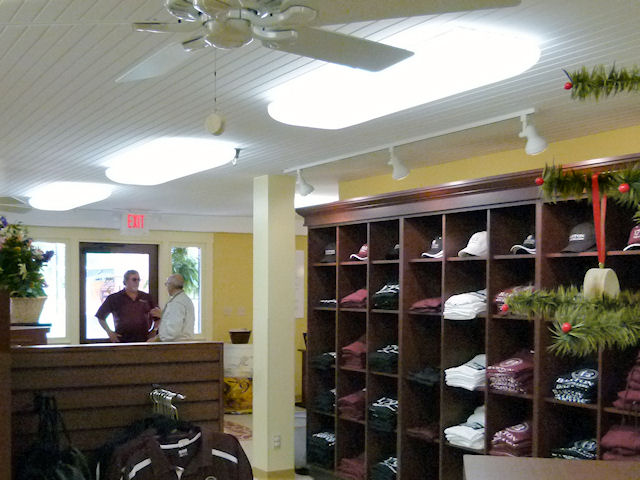 (Her uncle Sonny is talking with our tour guide, Rick Berry)
At this time, the gift shop offers T-shirts, ball caps, glassware, barware --
the usual things found in distillery gift shops -- and not even many of those.
When we called Sharon (see below) a week ago, the cabinets had just
arrived that day. Until then, all this stuff was still in boxes and cartons.
There is very little else here... yet. A few historic pictures and
reprinted advertisements. Soon there will be much more.
--= Click on photos to return =--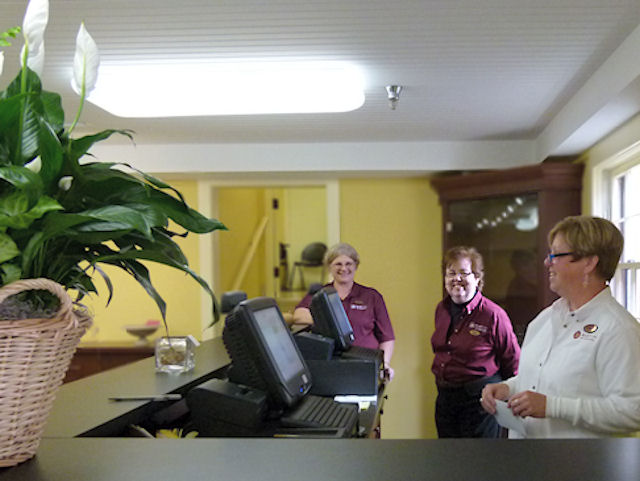 Sharon (center) and the staff at the Barton Distillery gift shop.
Note that the glass-fronted cabinet behind her is empty at this time.
They are still "movin' in and settin' up".
It will be fun to see how differently this visitor center looks by the
time of the Kentucky Bourbon Festival in September!
--= Click on photos to return =--