ALTHOUGH WE'RE PROBABLY all familiar with the Mayflower of the Massachusetts Pilgrims, and even the Spanish Nina, Pinta, and Santa Maria of Christopher Columbus, beginning In 1710 and 1712 there were many ships sailing from European ports carrying emigrants to the American colonies. Many of these ships brought immigrants from England who had arrived there as refugees from the wars in the German Rhinelands.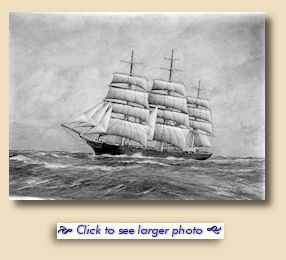 One particular ship, the Mary Hope, sailing out of Gravesend, England, brought to the American colonies settlers whose families had originated in the vicinity of Zurich, Switzerland and Bohemia before fleeing to what was then known as the German Palatinate during the religious persecutions. They brought with them their old-country skills and knowledge, which included making beer, wine, and cider, and distilling schnapps from rye grain. They may also have brought some knowledge about distilling that was more or less unique to their area of origin, because among those very few families were two whose descendents have virtually defined American whiskey.
One of those families, the Oberholtzers, arrived in Philadelphia in 1710 and settled near Pottstown in Chester county, from which they proceeded to spread throughout Montgomery and Bucks counties. The area where we once lived, Hilltown, Plumstead, Tinicum, Salford, Saucon, Skippack, and Perkiomen townships are today peppered with Oberholtzers and Overholts. One branch of the family settled near Deep Run, in Plumstead township, just a few miles from our home. And we believe members of that branch migrated to Westmoreland county in 1800, where their son established a commercial distillery using familiar, and possibly regional, Swiss methods to produce a type of whiskey that would become America's first premier whiskey and a major influence upon all of the world's brown spirits, old Monongahela rye.
The other family, the Böhmes, settled in Lancaster county, mostly in Conestoga township. They were almost certainly related to the Boehms who settled and established churches in Montgomery, Bucks, Lehigh, and Berks counties in Pennsylvania, but from their Lancaster beginnings their descendents split into three branches. One of those migrated to Maryland and Virginia, settling in the area around Luray and the Shenandoah Valley. Descendants of that family included Jacob Beam (as the name was now most often spelled), who moved out to the wilderness that would later become Kentucky in 1788. Jacob brought with him a style of distilling whiskey from a mixture of corn and rye grains into Kentucky. And thus began the transformation of the existing all-corn whiskey into Kentucky Bourbon as we and the world know it.
<![if !supportLineBreakNewLine]>
<![endif]><![if !supportLineBreakNewLine]><![endif]>
OBERHOLTZER (OVERHULT, OVERHOLT)
There is an ancient village in the canton of Zurich, Switzerland known as Oberholz. It is situated near Wald in a Swiss valley, next to a ski lift which rises to a height of 4,350 feet above sea level. The inhabitants of this village were known as Oberholtzers.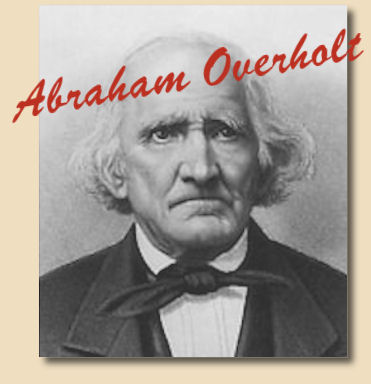 And among the early emigrants to the American colonies from this area was one Marcus Oberholtzer.
As part of this migration, Marcus and his wife Elizabeth made their way first to Germany, then to Holland. Here, they soon found themselves to be refugees in Queen Anne's War. Their only recourse then was to turn their heads west -- to the new world, America. To a large extent, that was made possible by Britain's Queen Anne, who granted subsidies for Protestant refugees to migrate and populate the American colonies. Within one year, more than 6,000 set sail, and included in this early 18th century exodus were no less than seven Oberholtzer families.
Marcus and his family were in a group of 852 refugees from the German Rhineland (Palatinate) who were taken to London in a troopship departing Holland in April 1709 and arriving on May 3rd. The family remained in England for more than a year before traveling on. This was Marcus, his wife Elizabeth and five children: Jacob, Samuel, Nanny, Marcus and Elizabeth.
The family eventually arrived in the colonies on September 23, 1710 on the ship Mary Hope. Soon after reaching America they settled on a 500-acre tract on the west bank of the Schuylkill River in Pennsylvania, across from Pottstown in what is now East Coventry Township, Chester County. The family prospered there. The oldest list of settlers in Coventry Township were the tax rolls of 1718 which lists Marcus Overhult. He appears again in 1724.
Marcus and Elizabeth had seven children, of whom five were sons. After his death, some of his children maintained the farm in Coventry, while others migrated to Plumstead Township, Bucks County in 1725. Jacob, the oldest son is known to have farmed south of Deep Run Mennonite church there. That is the area where we ourselves lived for many years.
The American Revolution was by no means universally supported by the colonists who lived here at the time. This was especially true of rural people in Pennsylvania and Virginia. Many felt a deep respect for, and allegiance to, the British Crown, to which they owed their current prosperity. Many held deep convictions against any kind of war, especially one whose purpose was the overthrow of their existing regime. The Mennonites of Pennsylvania were certainly among those whose beliefs left them on the wrong side of politics after 1776, and when the Revolutionary War ended in 1783, many found their property and lives at risk. Some chose to remain British subjects and fled to Canada; their descendants are well-represented along the northern shore of Lake Ontario. Included among them was one of Marcus Overholt's sons. In the late 1790s, he wrote to his brother Henry (1739-1813) suggesting that he consider moving either to Ontario or out to the wilderness west of the Allegheny Mountains. In 1800, Henry did that, moving his family to Westmoreland township. Ten years later his sons, Abraham and Christian, began a commercial distillery which eventually became the home of Old Overholt Rye Whiskey, and arguably the progenitor of the entire genre of Monongahela and Pennsylvania Rye whiskey.
<![if !supportLineBreakNewLine]>
<![endif]>
<![if !supportLineBreakNewLine]><![endif]>
BEAM (BOEHM, BEME, BEHME)

The following is taken from a speech given by James A. Galloway at the 284th Beam/Boehm family reunion at Stevensville, Ontario, Canada, September 14, 1996...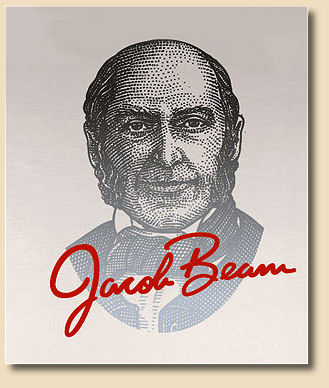 … [The] migration from the Palatinate to Pennsylvania in 1710-12 is the one in which the Boehm family joined. The Penn family, proprietors of colonial Pennsylvania, sought new settlers for their territory and also turned to residents of the Palatinate. The Mennonites, in particular, were quite similar in their beliefs to the Penn's Quaker faith. In June 1710, a group of Palatines in London, England obtained passage for Pennsylvania.
On June 29, 1710, ninety-four Palatine passengers led by Martin Kendig sailed from London, England on the ship Mary Hope [emphasis mine], John Annis master. After a stormy passage of nine weeks and four days, they sailed into Philadelphia Harbor on September 4, 1710. The passengers included Martin Kendig.

[Note: this group also included the Oberholtzers, who did not migrate all the way out to Lancaster, but made their home in the Pottstown/East Coventry area]
Mr. Galloway continues…
The immigrants then continued west to Lancaster County in the south central part of the colony. The five mile by three mile tract chosen ran east of what became the village of "Willow Street" in Strasburg Township, about five miles south of the present city of Lancaster. For their location, the men paid 500 pounds sterling. Of the 6,400 acres in the tract, Martin Kendig took title to 2,000.
Martin Kendig returned to the Palatinate and sometime during 1712 brought back with him a considerable number of immigrants. Kendig became Penn's agent and for many years was, more than any other man, responsible for the introduction of the Palatines to Pennsylvania. Among the 1712 arrivals was Jacob Boehm (III).
The First Generation
Jacob Boehm I, who was born circa 1640, lived in Switzerland. This first recorded ancestor of the North American Boehm/Beam family was mentioned in a book written by his great-great-grandson, family historian Reverend Henry Boehm in "Reminiscences of Henry Boehm." One of the children of Jacob Boehm I was Jacob Boehm II who married Anna Marie Sherer and were the parents of Jacob Boehm III. Jacob III was born at Zweibrücken, Pfalz, Palatinate, Germany in 1693. Jacob emigrated from Zweibrücken to Pennsylvania in 1712 and settled near Pequea in Conestoga Township, Lancaster County, south of the present city of Lancaster.
Reverend Henry Boehm states in his reminiscences:
My grandfather was induced to come to America from the glowing description given of this country by Martin Kendig, one of the seven families who had settled in what is now Lancaster County, PA. He landed at Philadelphia, from thence to Germantown, then to Lancaster, and finally settled in Pequea, Conestoga Township. He married Barbara Kendig in 1714. My grandfather was a lay elder in the Mennonite society soon after his arrival he bought a farm and built him a house. He was also a blacksmith, the first in all that region. His wife was very industrious, and when necessary, she would leave her work and blow and strike for him. I recollect him well, when I was five years old he walked over the fields showing me various things, and trying to entertain me. Not knowing anything about the infirmities of age, I wondered why he did not walk faster. He died in 1780, aged eighty-seven. My grandmother was an excellent woman, particularly fond of me because I was the youngest grandchild.
To Jacob Boehm III and Barbara were born twelve children, but this discussion today will concern only three of their sons: Abraham, John, and Martin.
As his older sons reached adulthood, Jacob provided them with farms. In 1755, son Abraham was deeded 100 acres severed from the home farm. In 1757, Jacob deeded to his son John a farm in Bart Township. In the German custom, the 180 acre homestead was left to his youngest son, Reverend Martin Boehm.
These three sons are the ancestors of the three divisions of Beams in our family, Abraham to Ontario - John to Virginia - and Martin to Ontario and Ohio. [emphasis mine]
John Beam was the first of the three sons to leave Lancaster County, PA. John operated a grist mill on the land which his father had set up for him in 1757 until just before 1768 when he and his wife Mary removed to Virginia in the company of a group of Mennonites led by Henry Keagy. After relocating in Virginia, John sold his Pennsylvania farm and mill to his brother Abraham.
Mr. Galloway goes on to describe the other two branches of the Beam/Boehm family, and we'll have cause to visit his narrative again as we discover the influences of these Lancaster county roots on whiskey made in eastern Pennsylvania and Maryland, as well as in Ontario, western Pennsylvania, and even Ohio.
But at this point I want to leave the 1996 reunion speech and point out that we believe this John Beam (Johannes Boehm) to be the father of Jacob Boehm, born near Frederick, Maryland, just before that branch of the family moved to Virginia. John was a miller (and most likely a distiller as well), and Jacob became one too, learning the skills his father had brought from Switzerland and taking that knowledge with him out west to Kentucky in 1788, on his way to founding the dynasty that defines the nature of Kentucky Bourbon Whiskey to this very day.
Story and original photography copyright © 2006 by John F. Lipman. All rights reserved.