--= Click on photos to return =--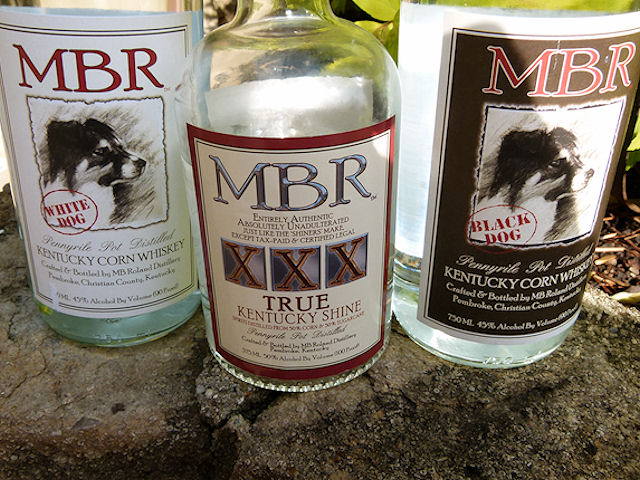 M.B. Roland's core products are these, their
White Dog corn whiskey, their Black Dog (yes, the
Led Zepplin reference is intentional) smoky
corn whiskey, and their authentic True Kentucky Shine
--= Click on photos to return =--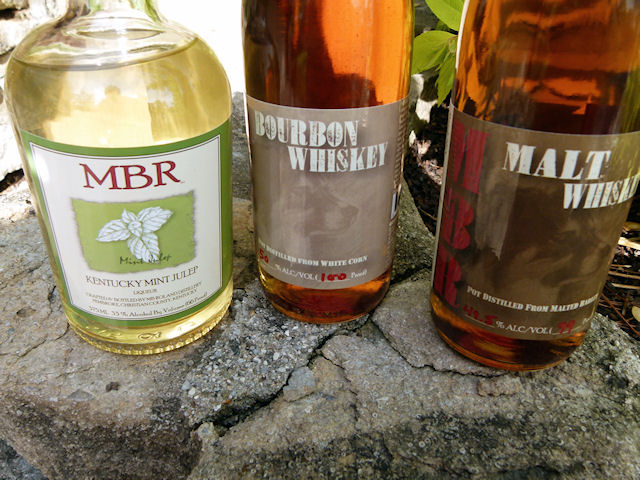 With those spirits, they produce a very good bourbon, a malt
whiskey, and several specialty beverages, including their new
Kentucky Mint Julep. John says that MBR's Mint Julep is the
only one he's tasted that he feels he could even enjoy
on the SECOND Saturday in May!
--= Click on photos to return =--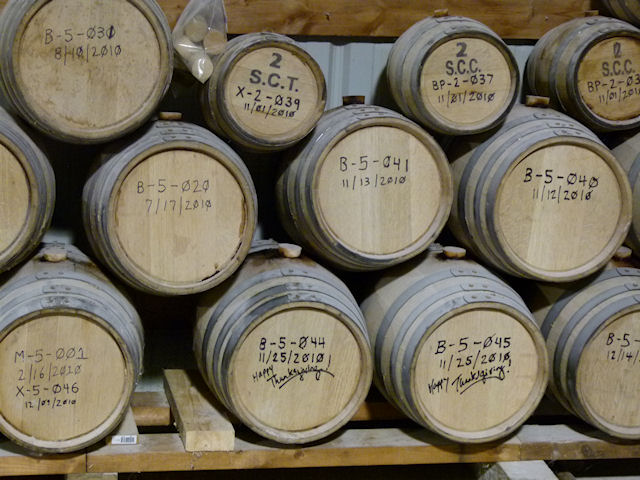 M.B. Roland uses small barrels, both for quicker aging and
because their output doesn't really justify 53-gallon barrels yet.
--= Click on photos to return =--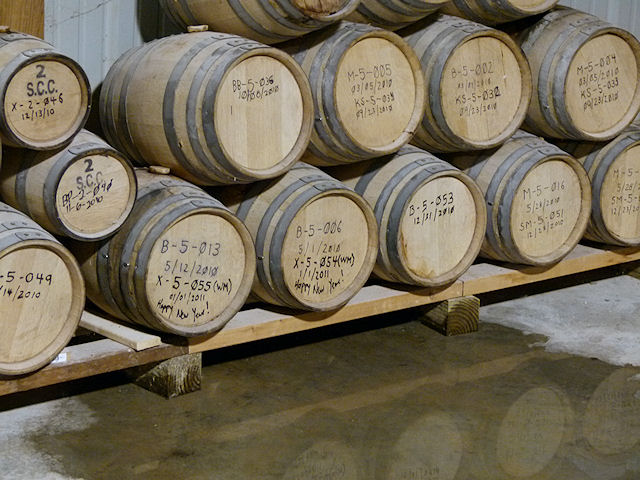 No, this isn't a disaster.
The liquid on the floor is water, leaking into the warehouse
from the recent deluge. It only LOOKS as though a barrel has
broken, spilling its contents onto the floor.
--= Click on photos to return =--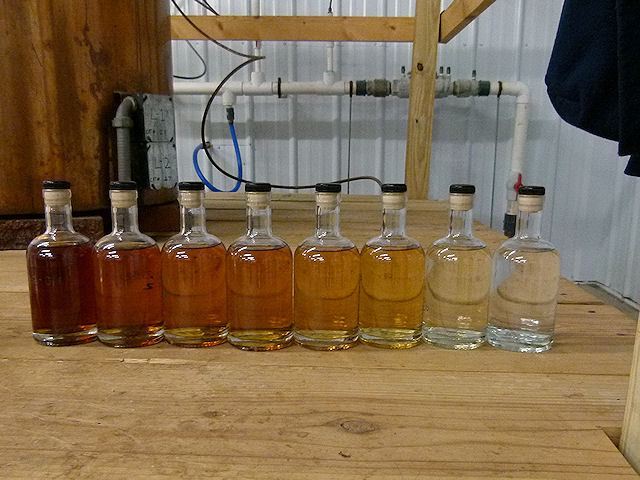 This fascinating display shows whiskey that has
aged for exactly the same time in barrels that
have been re-used. The bottle on the left was
aged in a new-charred barrel, such as is required
for bourbon whiskey. The bottle on the right is new
make that has not been aged at all. The six bottles
between them show the difference in coloration
as the barrel is re-used over and again.
--= Click on photos to return =--