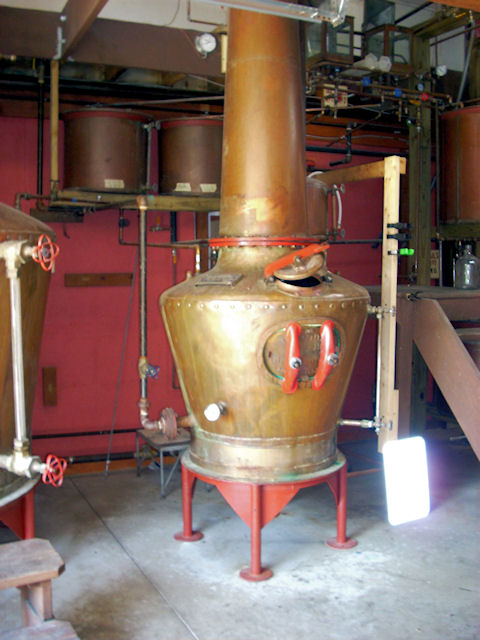 The famous "barrel-a-day" pot still that once made whiskey
at Michters Jug House in Schaefferstown, Pennsylvania

--= Click on photo to return =--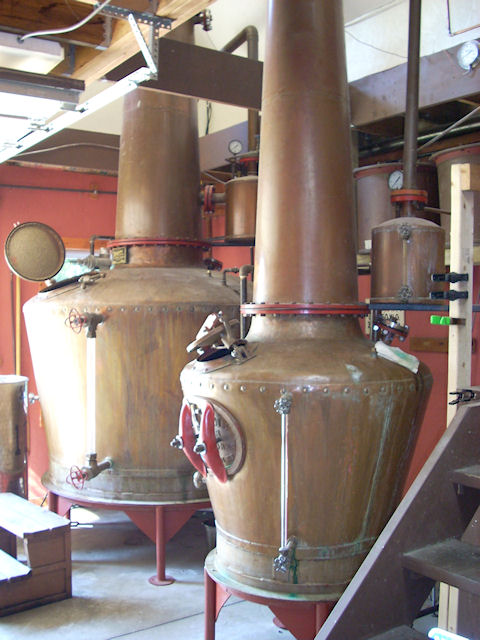 The little pot still requires two runs in order to actually
produce a 53-gallon barrel of whiskey. The secondary still
(also known as a "doubler") is the larger still behind it.

--= Click on photo to return =--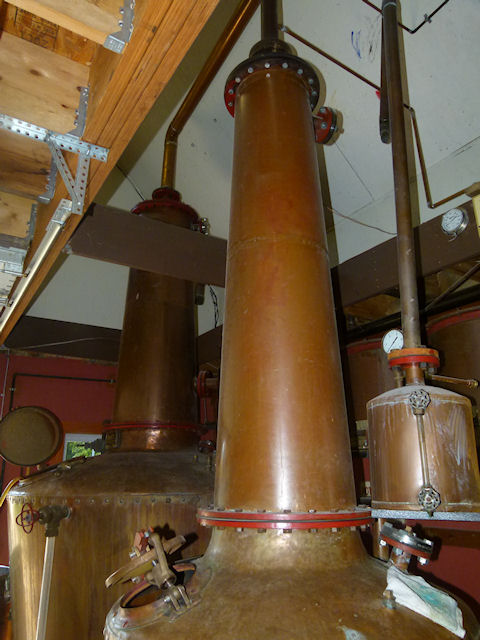 The still is very low capacity, but the neck is tall enough
that Tom had to cut through the second storey floor in order
to make room for it!

--= Click on photo to return =--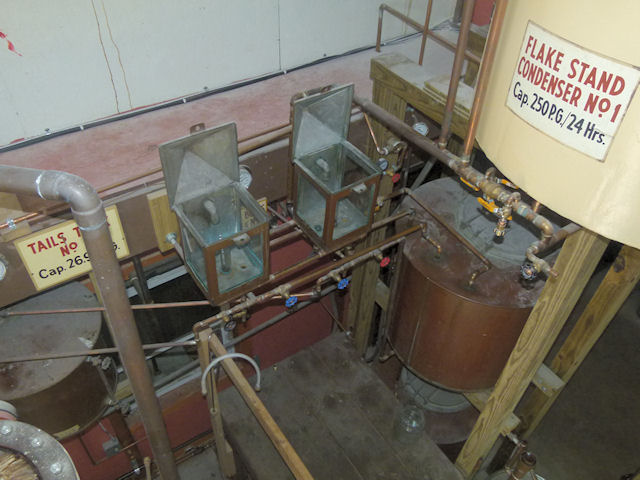 Try boxes for proofing high and low wines

--= Click on photo to return =--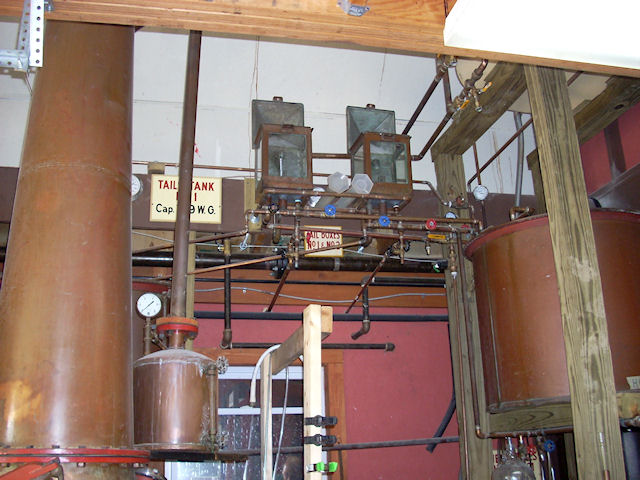 --= Click on photo to return =--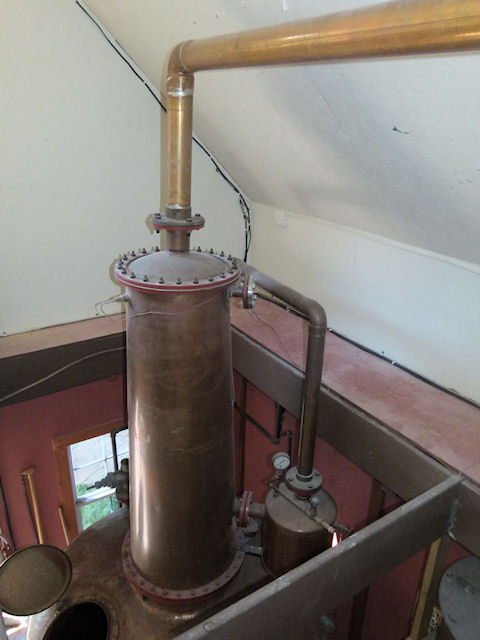 --= Click on photo to return =--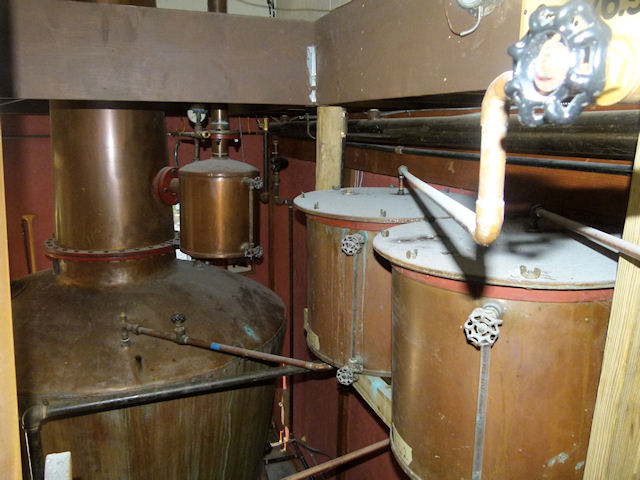 --= Click on photo to return =--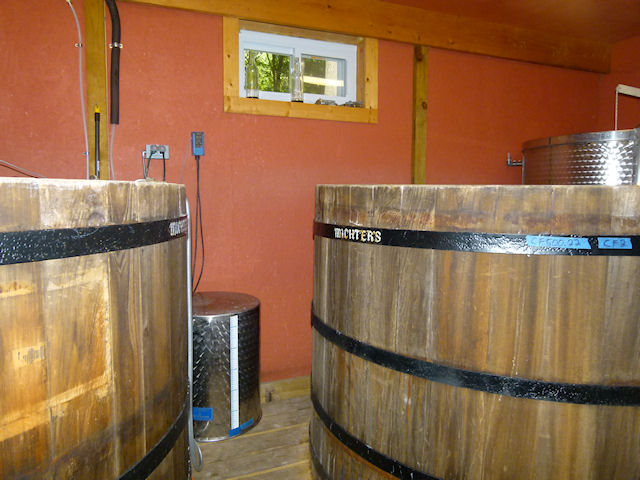 The cypress fermenting vats still bear the Michters logo

--= Click on photo to return =--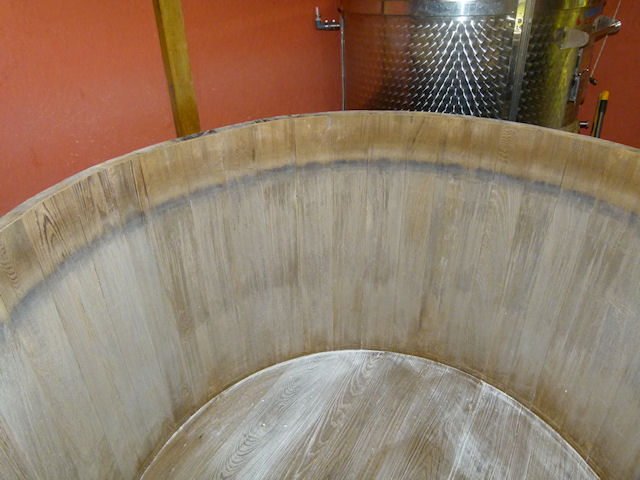 Empty and clean, ready for the next batch of mash

--= Click on photo to return =--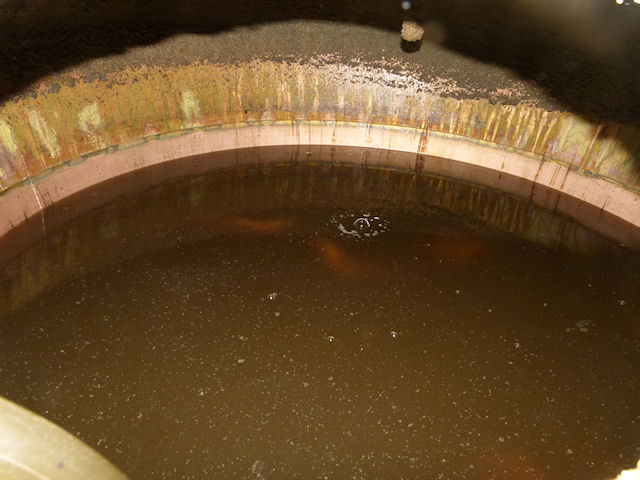 Just barely beginning to ferment

--= Click on photo to return =--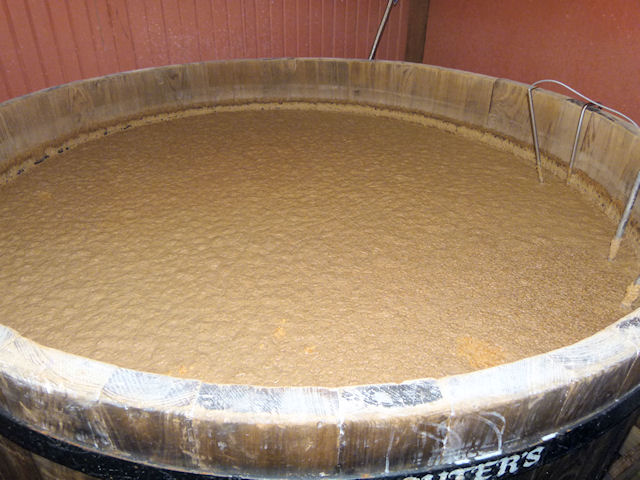 This mash will be ready to distill by tomorrow