American Whiskey
The Other Side of the Mountain
Distilleries of the Susquehanna and Delaware Valleys
---

COOPERSTOWN, NEW YORK is the home of several important American icons. Perhaps best-known is the Baseball Hall of Fame, established there in 1939 because Cooperstown's Abner Doubleday is said to have invented the game of baseb

all there a hundred years earlier. Testimony to the power of nostalgia and marketing is that no one, not Major League Baseball®, the sportswriters, most of the fans, nor even the Hall of Fame itself, which dedicates an entire exhibit to various alternative suggestions, even pretends to believe that story wasn't made up as part of Cooperstown's promotion bid to have the Hall of Fame built there for baseball's centennial celebration, but the story is honored as if true, regardless. Doubleday, a Union Army general who should better have been known as the man who returned Confederate fire on Fort Sumter April 12, 1861, thus beginning the Civil War, never claimed to have invented baseball, nor was he even particularly interested in the sport. Nevertheless, Cooperstown remains the home of the Baseball Hall of Fame and the Birthplace of Baseball™, in much the same way that Bardstown, Kentucky (or the county of Bourbon) is recognized as the home of bourbon whiskey.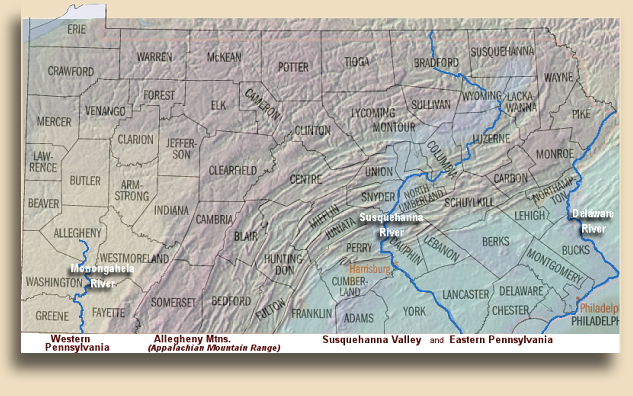 Cooperstown was also the home of author James Fennimore Cooper, whose father, a wealthy landowner, judge and congressman, founded it. James, one of America's first great authors and perhaps one of its best, wrote several novels, including The Pathfinder, The Deerslayer, and The Last of the Mohicans, which have presented us with much of our concepts about the people, frontiersmen and natives, who once lived there. In those books he often referred to Glimmerglass Lake, which was, in fact, Lake Otsego in that area.

Lake Otsego is also the source of the Susquehanna River, which trickles out of Otsego's lower end and, picking up runs, creeks, and smaller rivers along the way, continues trickling until, in Pennsylvania between Scranton and Wilkes-Barre, it joins up with the Lackawanna River and begins to carve up some serious scenery on its way to the Chesapeake Bay in Maryland. Throughout most of central and eastern Pennsylvania it has formed the great Susquehanna Valley. There is a temptation to add, "…sculpted from the very rock of the Appalachian Mountains", but that is not only untrue, it also understates the river's deserved reputation. For the Susquehanna River (along with Lake Otsego and the other Finger Lakes) is way older than the Appalachian Mountains. In fact, the valley was formed by the mountains rising around the river, which simply continued to go about its business as if geological forces were of no significance.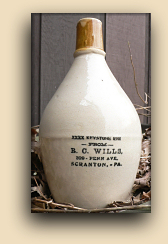 Another river beginning in New York, the Delaware, reaches the coast as Delaware Bay, about twenty-five miles east of the Chesapeake. Along the way it connects Philadelphia to the sea.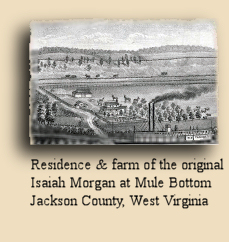 It doesn't take more than a quick glance at a map to see the relationship between the whiskey producers of Eastern Pennsylvania (which include those in Maryland, New Jersey, and Southern New York) and the marketplaces of Baltimore and Philadelphia. Within this area, we believe, lies the birthplace of American whiskey.
It's no coincidence that it's also the birthplace of America. The Eastern Pennsylvania/Maryland area has a rich heritage of whiskey-distilling, as does every place where pioneers settled. It also developed a rich heritage of COMMERCIAL whiskey production, with distinct regional characteristics and, beginning with one of the best-known of these, we will explore places where a few of these distilleries once stood.
For they are all gone now.
Not a single commercial producer of aged whiskey exists east of the Appalachians today.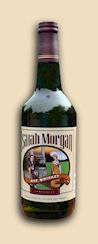 So, what kind of whiskey did these folks make? Well, mostly the whiskey produced was sold locally, and it was probably unaged spirits, distilled from corn and rye. Old Isaiah Morgan, of Jackson County, West Virginia, whose primary business was as a dealer and shipper of hay, may have produced just such a whiskey. Today, a very similar-tasting product is available as Isaiah Morgan Rye Whiskey, which is available in West Virginia state-licensed liquor stores and also onsite at the distillery in the Kirkwood Winery, just outside of Summersville, West Virginia. You can learn more about Isaiah Morgan (which is true, unaged rye whiskey bottled at a reasonable 80 proof) and their equally impressive Southern Moon "corn liquor" by clicking HERE.
Of course, in the 18th and early 19th centuries most farm-produced whiskey was for personal consumption or traded locally. And that was certainly true in Pennsylvania as well. Another example you can visit along with us in these pages is the small distillery that Israel Shreve built to augment George Washington's grist mill in Perryopolis in 1790.
But nearly forty years before even that, all the way back in 1753, John Shenk (another Swiss Mennonite farmer) built a similar home-farm distillery near Schaefferstown, Pennsylvania, in Lebanon County. Known today as Michter's, it is more recognizable now than it was when Pennsylvania whiskey was being distilled there.
Click Here to visit the remains of some of these legendary distilleries...
Oh, and by the way -- according to Tom Heitz of the National Baseball Library in Cooperstown, New York, Alexander Cartwright, not Abner Doubleday, invented the game of baseball, adapting it from the English sport of Rounders in 1845. As fine, upstanding Americans who value our traditions, however, we shall continue recognizing Abner Doubleday as the Father of Baseball. Nor shall we allow our beliefs to be swayed for one single moment by the fact that the very same Baseball Hall of Fame has a copy of the Delhi (N.Y.) Gazette with a public notice concerning an upcoming game of baseball, to be played on July 13, by organized teams of nine men.
So who really cares that the newspaper article was published twenty years earlier, in 1825?